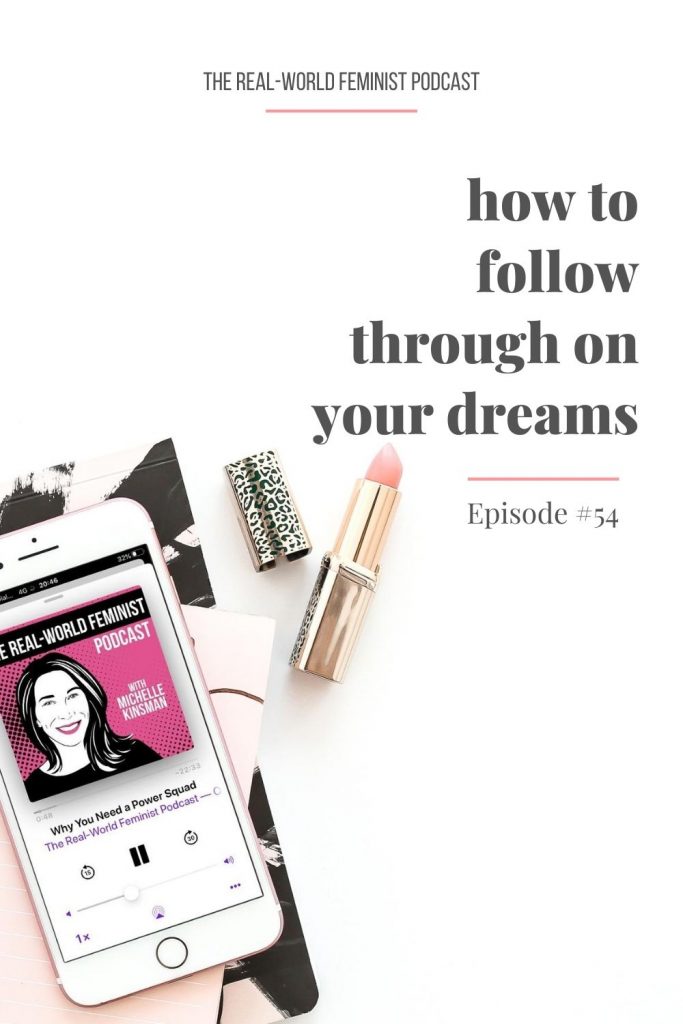 Episode #54: How to Follow Through on Your Dreams
We all have big dreams that we've imagined accomplishing for years.
I know from first-hand experience that passion and enthusiasm aren't enough to get you across the finish line.
But, I finally cracked the code and discovered how to get big goals accomplished.
To commemorate the 1-Year Anniversary of The Real-World Feminist Podcast, I bring you some special advice on chasing big dreams. This advice worked for me—and it will work for you, too.
In this episode, I break down how to follow through on your dreams.
Tune in and let's get after it!
Looking for more advice on chasing your goals? Check out How to Stay on Track With Your Goals.
Subscribe & Review in iTunes
Have you subscribed in iTunes yet? I'm cooking up all of this stuff to help you succeed in your career and life—I don't want you to miss any little bit! Click here to subscribe in iTunes.
If you have found my content to be helpful, I would be so grateful if you would leave a 5-star review on iTunes. Reviews help the podcast get found by other Real-World Feminists! Please help me spread the word.